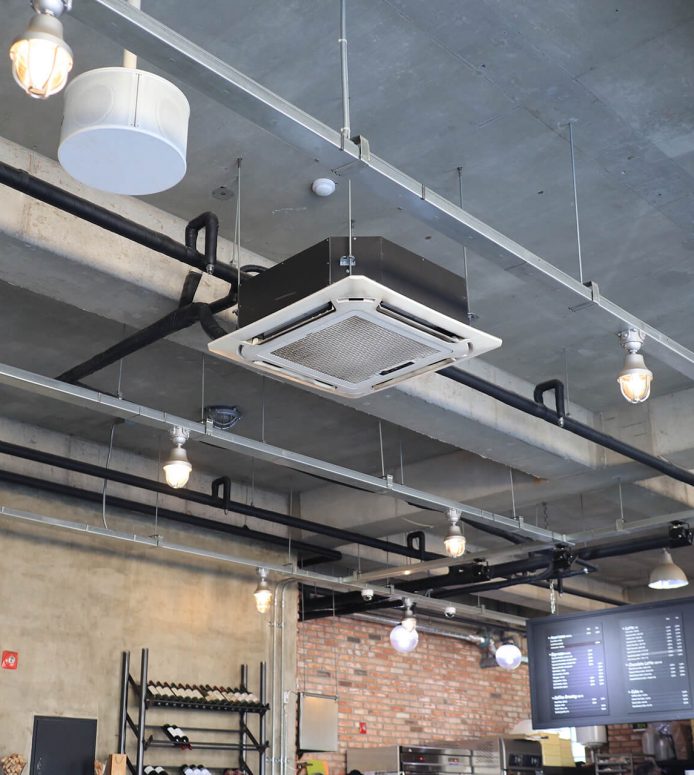 AIR CONDITIONING SYSTEMS FOR BARS AND RESTAURANTS
Creating the right environment for your customers is an essential part of running a bar or restaurant. AKL designs, installs and maintains energy efficient air conditioning systems specifically tailored to meet the needs of your business.
Our end-to-end solutions can provide you with a completely controllable environment that will allow you to:
Create your desired climate with precise temperature control.

Filter dust, pollen and smoke from the air.
Dehumidify the air to reduce condensation.

Ventilate your room with fresh air.
QUIET OPERATION
Our systems deliver a flow of air to where it's needed most without making the end-user feel uncomfortable, or detracting from the surrounding decor.
Our range of cassettes achieve this not only by being as inconspicuous as possible, but also through a number of features that ensure the desired temperature is achieved efficiently and effectively.